Schumacher RC Cars
Born in England, Entertaining the World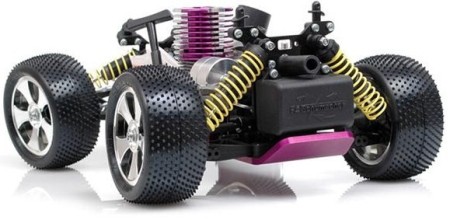 Schumacher rc cars are manufactured by Schumacher racing products. The company was founded in 1980 by Cecil Schumacher in Northampton, England. As of today schumacher radio controlled cars find themselves in rc racing tracks all around the globe. They are gaining prominence in mature markets like US.
Schumacher Radio Controlled Cars' History Unfolds
Cecil Schumacher found the company in 1980 and the major business at that point of time was manufacturing of upgrading components for model cars and trucks. Schumacher is credited of creating world's first ball differential.
After initial stint with upgrade components slowly the company ventured into manufacturing rc cars. The first to emerge in the schumacher rc car family was the XL Lexan Chassis. In 1981 Lexan hit the market and was followed by the "C" car two years later. The "C" car was designed to race on carpets and the technology at that time was revolutionary enabling it to win many a races.
Schumacher cars have been following trends in the rc world and on occasions have created those trends. Towards the dying phase of the 80s rc enthusiasts were getting inclined towards off-road rc cars. Schumacher was not far behind in spotting the trend and started off with the CAT to cater to off road rc enthusiasts.
Competition All Terrain or popularly known as CAT was a 1/10 scale 4 wheel drive buggy that was well accepted by rc enthusiasts. This success laid the foundation for many more off road schumacher radio controlled cars.
Schumacher RC Cars Entertaining the World Today
Today schumacher radio controlled cars are known to be fast and fun cars. They have been widely accepted around the globe as a premier brand.
Schumacher rc models boast of great looks combined with incredible power and speed. Some of the popular models are
Schumacher Fusion is a 1/10th scale model 4 WD nitro touring car.
Schumacher Havoc is a 1/8th scale stunt model. Its 2 WD and is nitro powered.
Schumacher Menace is a 4 wheel drive nitro powered truck. It's a 1/10 scale model.
Schumacher Menace GTR
Schumacher Rascal is a popular 1/16 scale model 2 wheel drive nitro powered truck.
Schumacher Riot is a 2 wheel drive nitro fuel powered truck. It's a 1/10 scale model.
Return from Schumacher RC Cars to RC Cars Hub home